Apple Tasting 2020 Update
We have made the difficult decision to cancel our 50th Apple Tasting Day on Sunday 11th October. We have been following the government's COVID-19 guidelines closely and under current guidance it is advised that large gatherings should not take place. Even if the guidance were to change, the nature of the site and the event would make it hard to run in a safe, socially distanced, way.
We realise this will be disappointing to the many charities and organisations that use event for fundraising, and to the craftspeople and traders who have already had a challenging year, but it simply wouldn't be responsible for us to go ahead with the event at this time.
We will be back, however on Sunday 10th October, 2021.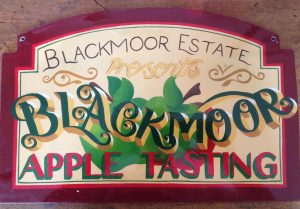 Blackmoor Estate's famous Apple Tasting Day has been running for 49 years and returns on Sunday 10th October 2021. This hugely popular free local event is in aid of local charities and is a rare opportunity for fruit enthusiasts to taste a wide variety of the old an new apple and pear varieties grown at Blackmoor – from traditional favourites like Cox's Orange Pippin and Norfolk Royal Russet to exciting new varieties like Opal and Rubens. Apple experts will be on hand to identify mystery apples, fruit trees and plants will be available from our nursery, and as usual there will be a range of other attractions including: rural craft fair and demonstratons; community fete; local produce stalls; horse and cart rides; cakes and teas; climbing wall; Morris dancing; and cider of course!
Free Entry
Location: Blackmoor, GU33 6BY – follow signs.
Dogs are welcome on leads but not inside craft barns and food hall.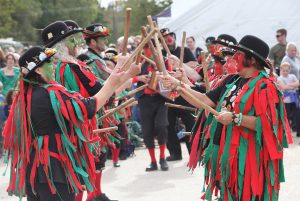 For Craft Fair/exhibitor queries email emily@blackmoorestate.co.uk